It started with a vision of FUN!  
Princess Ballerinas was originally a children's dance program created by Megan Meyers (aka Miss Megan) for her dance studio in California. Her vision was to create a unique and magical experience for her youngest students by combining the elements of story, imagination, music and dance to inspire and bring dance to life in the lives of little dancers.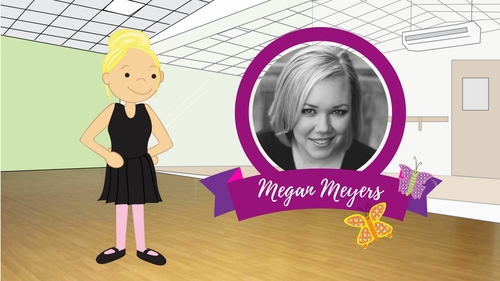 The Princess Ballerinas Virtual Dance Studio:
With an intention to share the fun & magic of dance with as many children as possible, in 2017 Miss Megan created the Princess Ballerinas Virtual Studio, an online, video-based dance studio that allows children to experience the joy and benefits of dance from the comfort of home - the first ever of it's kind!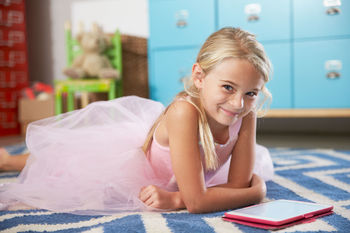 The Princess Ballerinas Book Series:
The Princess Ballerinas Dance Program can also be experienced by children around the world through the fun & imaginative Princess Ballerinas Book Series.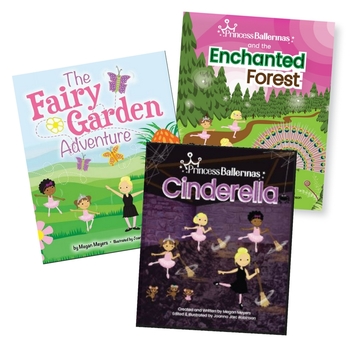 Teaching Materials For Dance Teachers:
Miss Megan believes that the fun and joy of dance should be available to all! In fact, passionate dance teachers and dance studio owners are welcome to use Miss Megan's unique theme-based "dance adventure" lesson plans in their own classes in order to provide the most magical dance experience possible. Princess Ballerinas Lesson Plans for dance teachers are available through an affordable monthly subscription service. 
Your Child's Invited To Join In On The Fun Too!
Whether it's though the book series, the virtual studio or through our teaching materials shared with dance teachers around the world... we hope your child has fun experiencing the JOY & MAGIC of dance through Princess Ballerinas!