Secrets To A Successful Open House!
Open houses are a wonderful way to show your appreciation for current students and to attract new students to your dance studio. Not only that, they are a ton of fun for everyone involved!
 The secret to a great open house is a little bit of creativity and whole lot of promotion. (Cupcakes never hurt either!)
 The last open house I did was a great success. We organized it to celebrate the launch of our Fairy Garden Adventure theme and we invited our existing students to bring a friend. We had the children participate in low-cost but super fun activities like making a fairy wand, decorating a cupcake and getting their faces painted. We also had one of our instructors professionally dress as a fairy for a photo-op!
 In addition to being a fun perk for our existing students (which is always great for retention!), our open house was a perfect, no-pressure opportunity to bring a friend (which was a perfect referral opportunity!).
 All in all our low-cost open house made for a great day! It was easy and simple to execute, but had a big impact on our studio families.
Happy Dancing!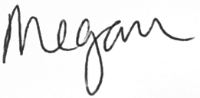 P.S- Looking for some fun ideas for your open house events? Check out my "done-for-you" themed lesson plan kits here. Perfect for classes and special events for your little ones.